Description
*All Kwai Hei Street items are not eligible for any discount offer.
Make your own soup, see what ingredients at a glance
One soup ingredient (for one to two people)  

Only use a thermal flask with 3 minutes preparation, a bowl of yummy andhealthy soup is ready.



Place of origin:

Hong Kong / Taiwan


"
Healthy Walnut"

 (Hairy Fig WalnutSoup)
Benefits: Strengthen qi to replenish kidney
Ingredients: Chinese Herbal bag (Poria,Roasted Brown Rice, Snow Fungus), Hairy Fig, Walnuts, Black eyed Bean, Peanuts,Red Dates, Chinese Ham, Date Palm


Net weight :  65g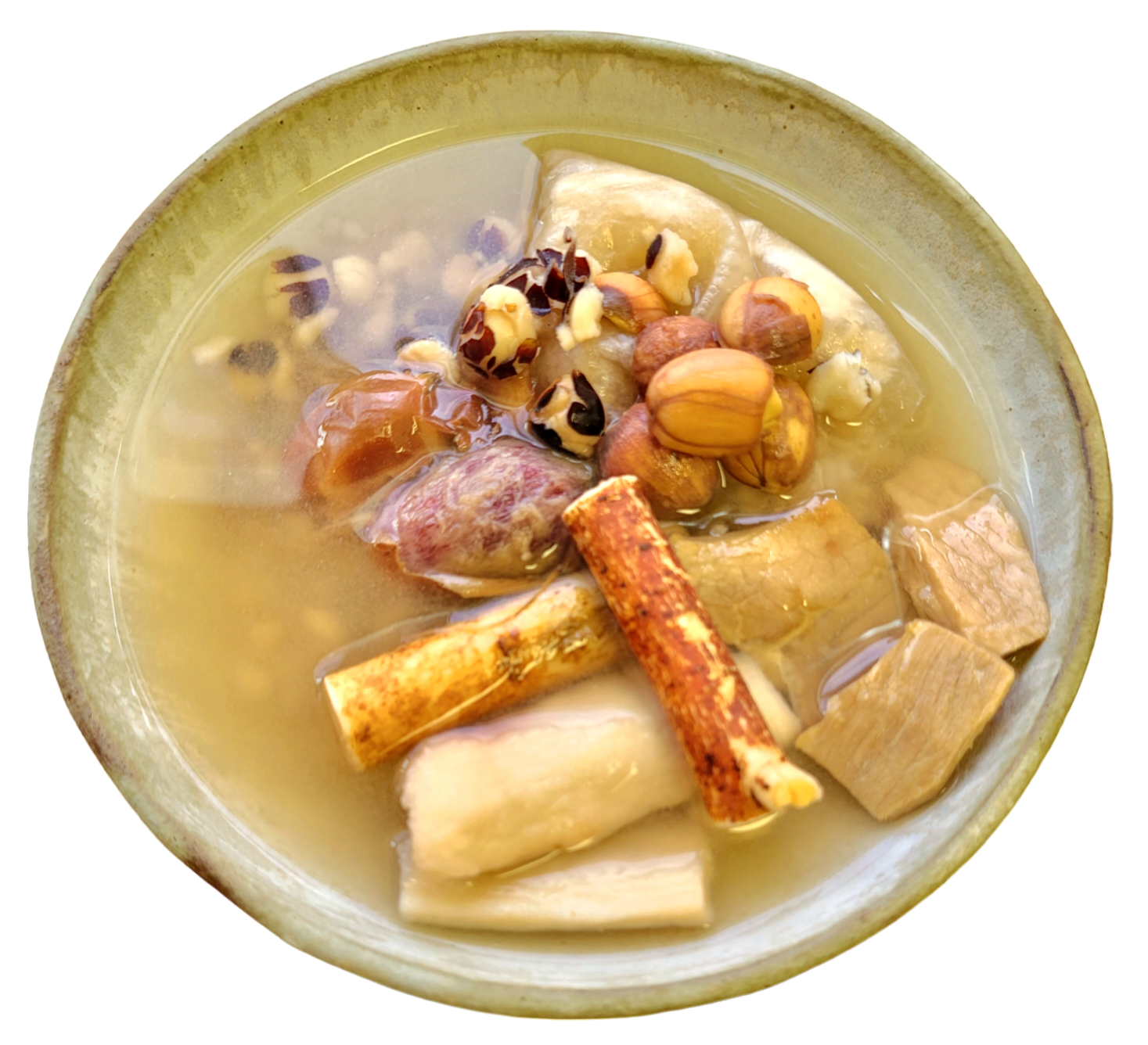 **The white salt/sugar layer may occur iningredients after drying process, please enjoy
**Contain soybean, tree nuts 
Customer Reviews
{{'product.product_review.no_review' | translate}}