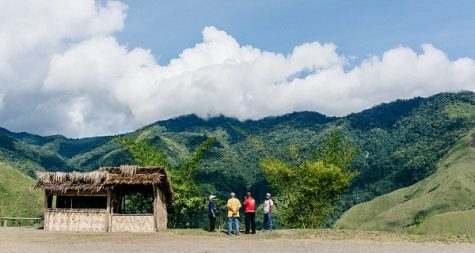 #公平貿易 #巴布亞新畿內亞 #咖啡豆
中文俗語常說搖錢樹、搖錢樹,你知道在巴布亞新畿內亞人的心目中,他們的搖錢樹是甚麼形象嗎?答案就是長得像咖啡樹一樣。
巴布亞新畿內亞的咖啡豆產業雖然只佔全球生產鏈的百分之一,只有大概巴國的整個國民產值百份之十左右,但卻有近巴國一半的人口(i.e.250萬人以上)以種植咖啡豆為生。因此當地的農民甚至有句俗語稱咖啡豆樹(i.e. Coffee tree)為搖錢樹(i.e. Money Tree)。
至19世紀後期開始,巴國開始被英國及德國殖民。而大概在20世紀早期,咖啡豆開始從其他地區被引入進巴國,其品種為牙買加的藍山阿拉伯咖啡豆。
因為巴國的天然資源十分豐富,因而在受其殖民政府的統治下,主要為出口天然資源及農業產品為主。其影響之深,直至今天,仍然以天然資源及農產品的出品為主。巴國的種植林園因為主要在內陸地區,而且咖啡豆農民均是以小戶為主,因此出現以下的幾個困境:
以小戶為主的生產模式,讓得咖啡小農們很難向推銷自己的產品。
因為小農均是以小戶的形式與外商談判,因此很難有同等的談判權與大型外商談判 。
因為巴國咖啡小農們均是長居於內陸之中,再加上巴國的低互聯網普及率(i.e.只有約20%),使得小農們對世界及市場消息並完全不了解,便加劇了咖啡小農們在以上兩個困境的問題。
公平貿易理念,大家固然可以到細味公平的網站及WFTO(World Fair Trade Organization),但簡單而言公平貿易對巴國的小農之協助還是存在的。其最實際的幫助當然就是作為中間人,協助小農們與有心的外商合作,條件固然要結予小農們最低的基本合理價錢,亦會提供背後如種植及顧問的服務、協助基建等等。更深一層就是能夠透過這些手段去提升邊緣農民的聲音,並就此建立出一個以平等為基礎的共同管理市場架構(democratic governance structures)。
Do you know that there is around half of the population in Papua New Guinea (i.e. over 2.5 million people) livelihood relying on the coffee bean industry? Despite the fact that the export of coffee bean in Papua New Guinea only contributed 10% or less in the PNG national income, it still feed the month of a lot of PNG farmers. As a result, farmers in PNG will usually call "Coffee Tree" as "Money Tree".
In fact, the colonial history of PNG has not been started until the late of 19th century. Its northern part is being controlled by the Germany Empire and the southern part ruled by the British Empire. Thought there is a long history of agriculture in PNG, coffee bean is brought to PNG not until the early of the 20th century. The type of the coffee bean in PNG come from Jamaica, Blue Mountain Arabica.
Since the natural resources in PNG is very rich, its colonist has mainly used PNG as exporting different raw materials, such as Palm oil, rubber, oil. Besides, foods are also what the colonist needs, so they designed PNG as a farmland to grow foods for them. Therefore, until now, PNG is still depending on export of natural resources as well as agricultural products as its main income.
However, there are number of problems that small-scale farmers in PNG facing in the market globalization. They come as follow:
Coffee bean farmers are usually in small-scale, which means that they lack of resources to sell and promote their products.
Since coffee bean farmers are in small-scale production, leading to their small bargaining power against the foreign big company.
Given the fact that coffee bean farmers are usually living in the mainland, plus, it is not common for PNGers to access internet, small farmers are not exposed to the updated local and global news, the low information exposure has seriously damaged the interests of small coffee bean farmers in PNG.
More information can be found in FAIRTASTE and World Fair Trade Organization. Still, the idea of Fair Trade, which has already in progress of different area in globe, has helped the PNG farmer businesses and facilitated local farming cooperatives to build thriving communities. In general, three goals are waiting to be completed. Firsy and foremost, of course, is to improve the living standards of coffee bean producers with coming up a stable and fair price, second, leveling up the voices of the marginal producers in specific commodity chains and eventually to build a democratic governance structure.
參考資料:
PNG in Dataportal: https://datareportal.com/reports/digital-2022-papua-new-guinea
美國FAIRTRADE: https://www.fairtradeamerica.org/news-insights/a-visit-to-papua-new-guinea-for-coffee-day/
台灣FAIRTRADE:https://fairtrade.org.tw/?p=3105
台灣外貿俱樂部:https://www.eximclub.com.tw/innerContent.aspx?Type=Publish&ID=4240&Continen=6&Country=%E5%B7%B4%E5%B8%83%E4%BA%9E%E7%B4%90%E5%B9%BE%E5%85%A7%E4%BA%9E
PNG coffee production history:https://www.drivencoffee.com/blog/papua-new-guinea-coffee-origins/
PNG History: https://www.papuanewguinea.travel/history

細味公平:https://www.fairtaste.com.hk/zh-hant/pages/fair-trade-markets-vs-free-trade-markets
Articles:
From Modern Production to Imagined Primitive: The Social World of Coffee from Papua New Guinea. (by Paige West)
Coffee Industry In Papua New Guinea – Current Status, Prospects, Constraints, & Strategies For Sustainable Development. (by Coffee Industry Corporation Limited)