Description

All our FAIRTASTE Coffee is freshly roasted weekly.
Taste:

Blackberry, Grapefruit, Cane Sugar
Ingredients:

100% Fairtrade Organic Papua New Guinea Arabica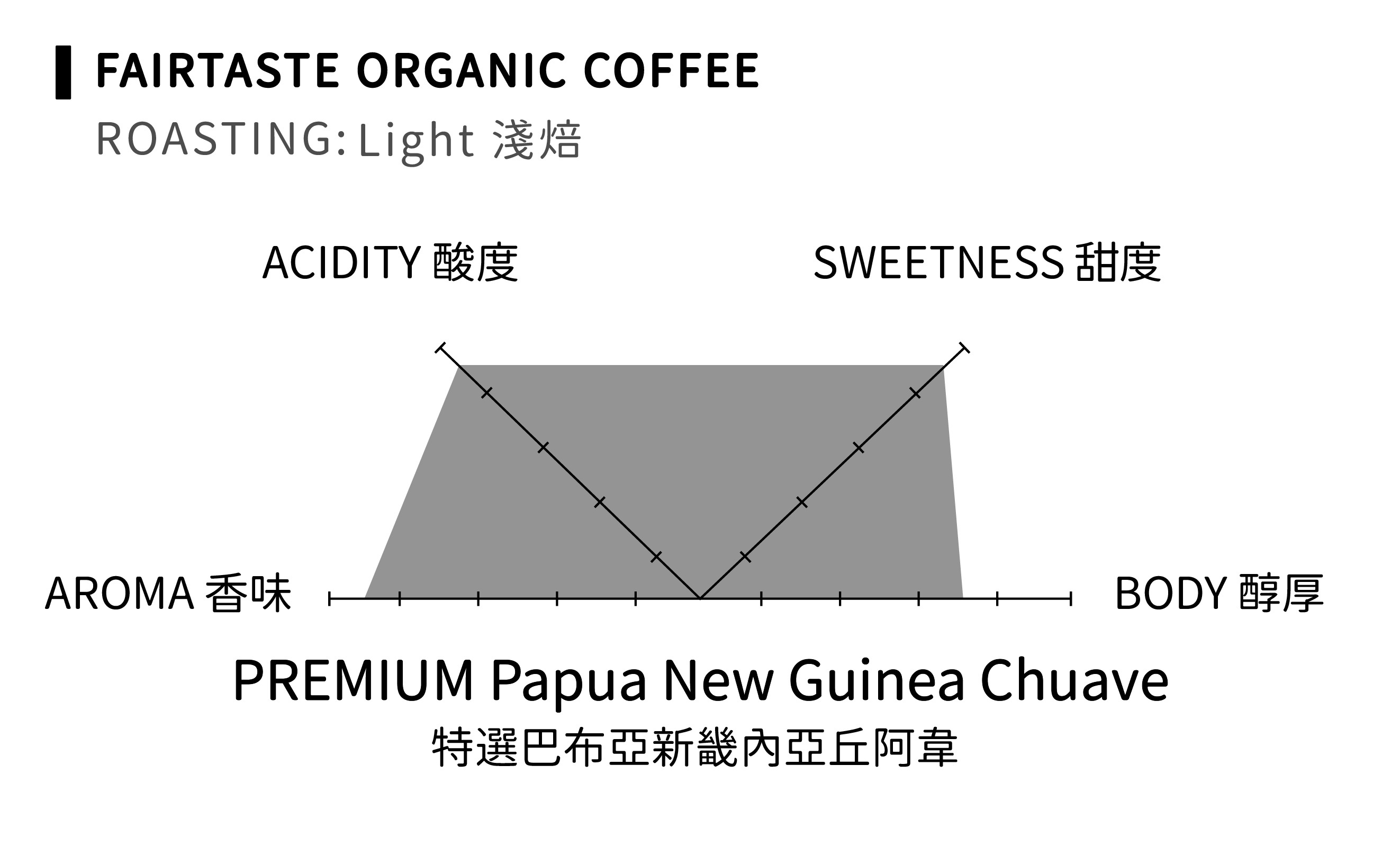 Founded in 2008, Keto Tapasi is an association of 375 coffee producers located in the Eastern Highlands of Papua New Guinea. The organisation is made up of 18 villages and eight clan groups. It is estimated that over 4,500 individuals receive benefits from the association.
Keto Tapasi overcame many cultural and territorial obstacles to set up their organisation: they conquered language barriers between tribes, and agreed upon common production and quality standards to grow their coffee.
In 2011, Keto Tapasi sold a total of 34 tons of green bean to its exporter, Monpi Coffee Exports. 
Keto Tapasi's chairperson proudly reports that there have been significant improvements in the association in recent years, as members are working very hard to come together as a group.
Customer Reviews
{{'product.product_review.no_review' | translate}}