All our FAIRTASTE Coffee is freshly roasted weekly.
Taste: Raspberry, Lime flavors
Ingredients: 100% Fairtrade Organic Rwanda Arabica.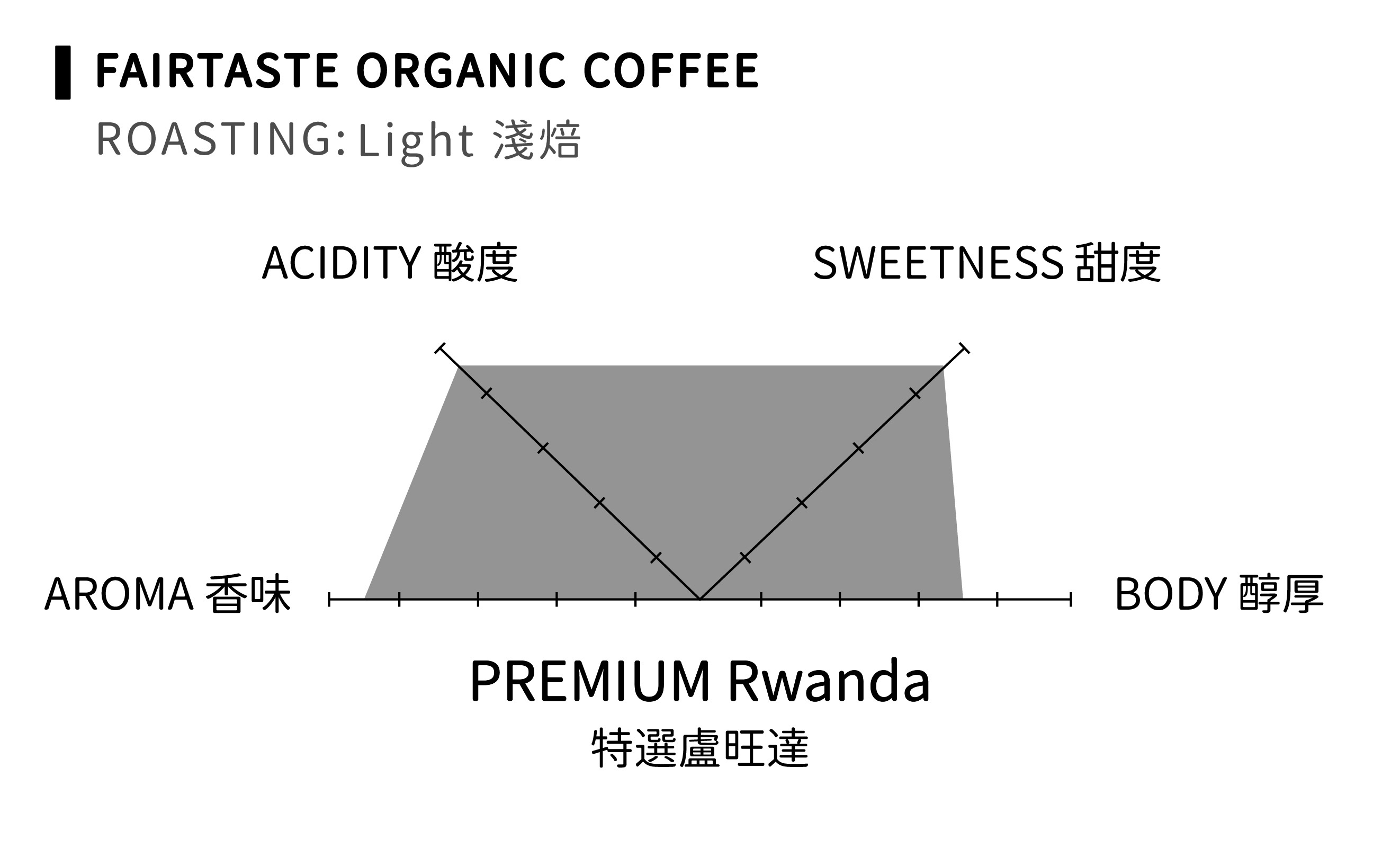 From its beginning in 1998 with just 48 members, the focus at Kopakama has always been on producing excellent quality fully-washed Arabica against the inspiring backdrop of mountains dropping down to the sparkling waters of Lake Kivu. The farmers invested their profits from coffee sales into building their micro-washing station.
'We see our achievements as a force that binds the community together'
KOPAKAMA Today, Kopakama has over 600 members, expertly growing and processing their coffee using two washing stations, one full-scale and one micro, and employing the skills of a trained coffee cupper. Typical plot sizes are 0.5 to 2 hectares.
Kopakama's farmers are committed to improving their local communities. So far, they have brought in gravity-fed water to serve the community and used the Fairtrade premium to access electricity. They have also bought the co-operative's Conference Hall. Their vision is to move together towards a more stable price and market for their coffee.
At the start of 2013, they made a major step forward with their Women's Coffee project by buying a field for women to produce and sell coffee. It is called Kopakama Ejo Heza, meaning 'A Better Tomorrow' and it is owned collectively by 244 women.