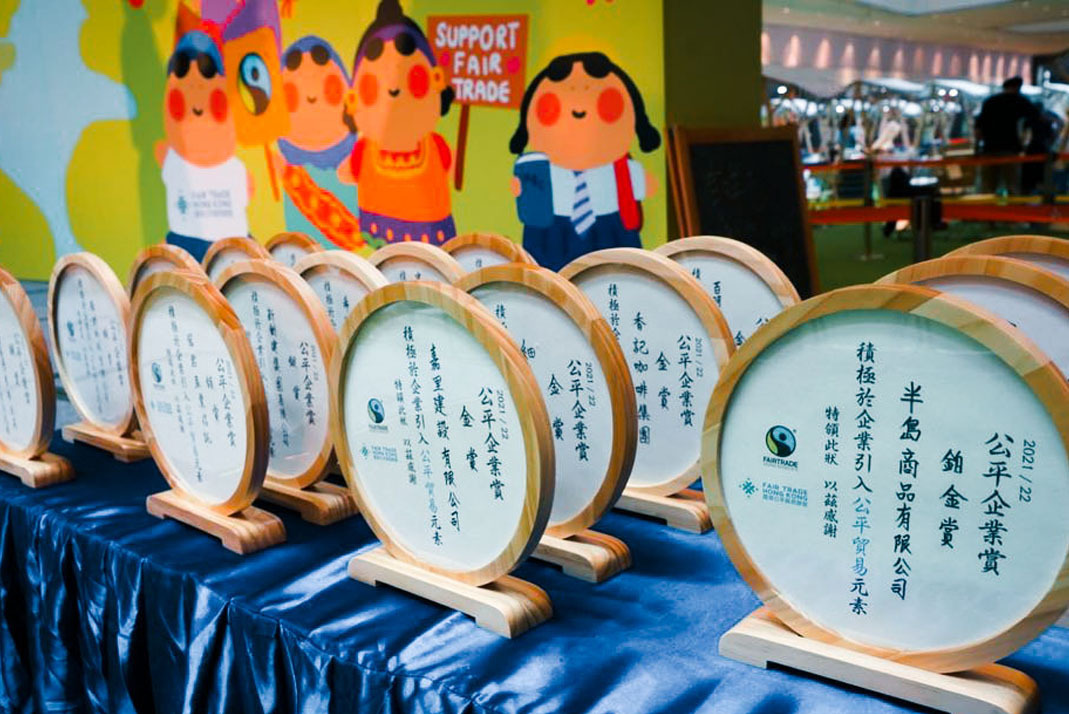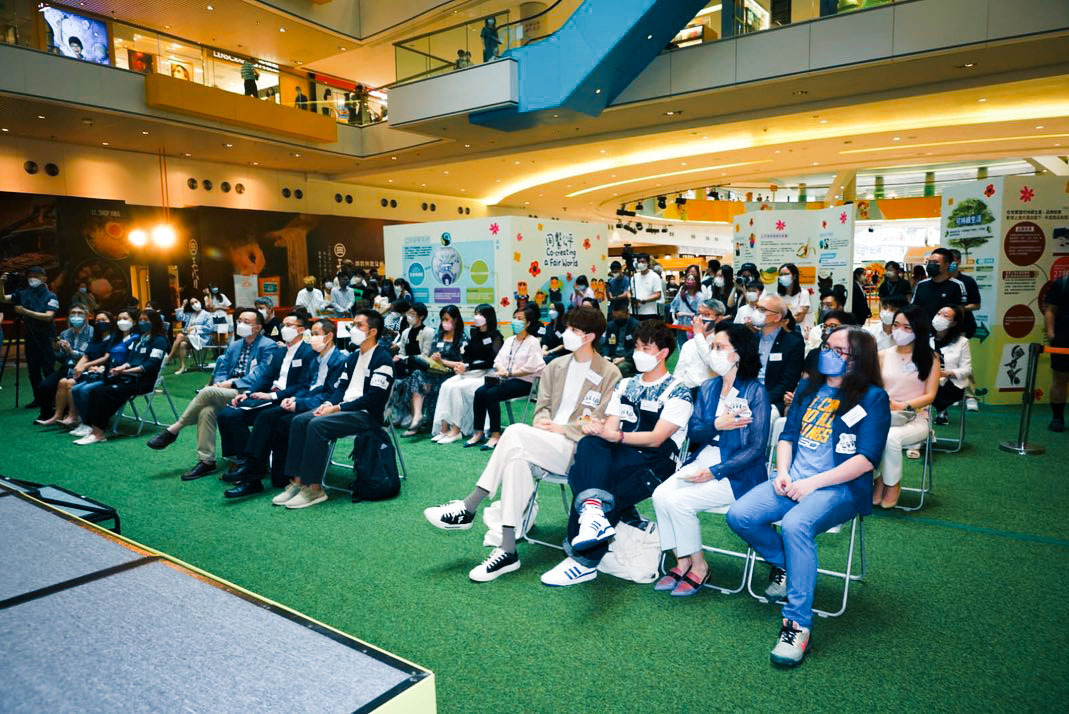 The two-day Fair Trade Festival ended last Sunday (15/5), thanks again to Fair Trade Hong Kong's invitation. The Fair Trade Festival was held in conjunction with the Fair Trade Award Presentation Ceremony at D.Park, and featured a variety of workshops, exhibitions and a bazaar. The organisers also invited J and Mic Zhu from Pomato to be the guests of honour, bringing a young and energetic element to the event.
The event introduced the public to "What is Fair Trade?" through a fun and interactive exhibition with cute and funny cartoon characters with furry eyebrows. The children received the banana stickers and said, "So there's a fair trade for bananas?
This year, we were honoured to be awarded the "Fair Trade Award" together with Kerry Properties and Heung Kee Coffee. This is a very meaningful award, a recognition and acknowledgement that gives us the confidence and courage to move forward.
This was our first public event after more than half a year, and we were really touched to hear that many of our customers had come to support us. We are always looking to bring new surprises to every public event, such as different on-site offers or new products, so this time was no exception, as we were the first to bring you an Australian brand Sttoke unbreakable ceramic mug, which is ergonomically designed with a simple and stylish look and a non-tasteful ceramic lining that keeps warm for 3 hours. The personalised service is only available to customers who order on site on those two days. Are you still interested in personalisation? If so, we'll probably consider reintroducing it!
These two days have gone really fast and we look forward to seeing you all again soon.