Description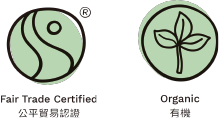 Country of Origin: England
Having received a Great Taste Award (2017) for its distinct rich dark flavours with notes of red berries, this bittersweet intense bar is an ideal choice for both baking and eating.  

All of the cocoa in Divine chocolate is grown in Ghana by Kuapa Kokoo, a co-operative of cocoa farmers who own the largest share of the Divine company. It means the cocoa farmers receive 44% of the profits. The chocolate is sweetened with sugar from Kasinthula, a Fairtrade co-operative in Malawi and flavoured with creamy vanilla from Fairtrade farmers in Madagascar. 
Owned by cocoa farmers, made for chocolate lovers.
Suitable for vegetarians and vegans.
Ingredients: 
cocoa mass, cocoa butter, sugar, cocoa powder, Emulsifier: Sunflower lecithin (non GM), Vanilla. Free from artificial flavourings, colourings and preservatives.

營養資料 / 每100克
Nutrition Information / Per 100g
能量/

Energy

609kcal (千卡)

蛋白質/

Protein

8.9g (克)

脂肪總量/

Total Fat

50.8g (克)

飽和脂肪酸/

Saturated Fat

32g (克)

反式脂肪酸/

Trans Fat

0g (克)

碳水化合物/

Carbohydrates

22.3g (克)

糖/

Sugars

13.7g (克)

鈉/

Sodium

100mg (毫克)



Customer Reviews
{{'product.product_review.no_review' | translate}}